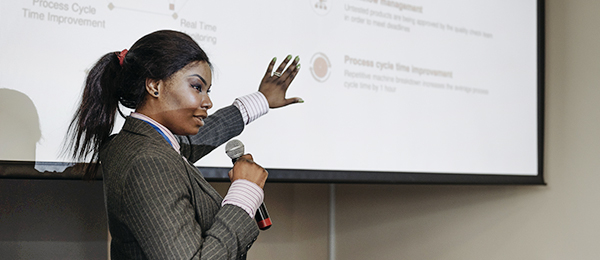 Taking Diversity, Equity and Inclusion to the Next Level at Meetings & Events
March 29, 2023
The meeting and events industry has made great strides in recent years to promote diversity, equity, and inclusion (DEI) in its practices. However, there is still much work to be done to take DEI to the next level in this industry. In this blog post, we will explore some ways that meeting, and event professionals can enhance their DEI efforts.
1. Start with a DEI assessment 
To take DEI to the next level, it is important to begin with an assessment of where your organization is currently. This means looking at your policies, practices, and procedures to determine how they align with DEI values. The assessment should also include gathering feedback from attendees, vendors, and other stakeholders to understand their experiences with DEI in your events. This assessment will provide a baseline for improvement and a roadmap for enhancing DEI in your future events.
2. Diversify your event planning team
The planning team is critical to the success of any event, and having a diverse team can bring a range of perspectives and ideas to the table. Consider recruiting team members from different backgrounds, cultures, and experiences to ensure that your team is inclusive and reflects the diversity of your attendees.
3. Be intentional with your language and imagery
The language and imagery used in your event communications can have a significant impact on how inclusive your event feels to attendees. Be intentional with your language by using inclusive terminology and avoiding assumptions about gender, race, or other identities. Consider using imagery that represents diverse communities and cultures. For example, use images of people of different ages, races, genders, and abilities to promote diversity and inclusivity.
4. Prioritize accessibility
Accessibility is an essential component of DEI in events. Ensure that your event is accessible to attendees with disabilities by providing wheelchair access, closed captioning, and other accommodations as needed. Additionally, consider accessibility when selecting event venues, choosing locations that are accessible by public transportation and have accessible parking.
5. Provide diversity and inclusion training
Providing diversity and inclusion training to your planning team and staff can help them understand the importance of DEI and equip them with the skills and knowledge needed to
promote it in your events. Consider partnering with a DEI consultant or organization to provide training that is tailored to your industry and the specific needs of your team.
6. Incorporate diverse and inclusive programming
The programming at your event can also promote DEI by featuring diverse speakers and panelists, showcasing diverse perspectives, and providing opportunities for attendees to engage with and learn from one another. Incorporating programming that promotes diversity, equity, and inclusion can help create a more inclusive and welcoming environment for all attendees.
In conclusion, taking DEI to the next level in the meeting and events industry requires intentional efforts and a commitment to ongoing improvement. By starting with a DEI assessment, diversifying your planning team, being intentional with language and imagery, prioritizing accessibility, providing diversity and inclusion training, and incorporating diverse and inclusive programming, you can create events that are more inclusive and welcoming to all attendees. Let's continue to work together to make the meeting and events industry a more diverse, equitable, and inclusive space for everyone.