Relievant Medsystems New Surgical Procedure Demonstration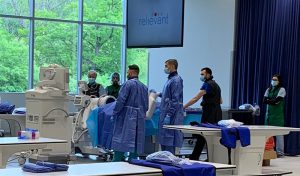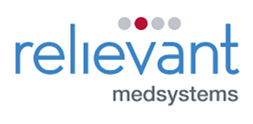 June, 2020 – Relievant Medsystems is a privately held medical device company that has developed a new minimally invasive procedure for the relief of chronic vertebrogenic low back pain.
Following a successful pilot study, trial and study, when it came to demonstrating the ground-breaking procedure to a small group of elite medical professionals, Relievant chose the OLC Education & Conference Center to host their medical meeting.
With new COVID-19 safety and preparedness protocols in full effect to maximize the safety of all participants, Relievant staff used the OLC's fully-equipped bio-skills lab to conduct the demonstration. "The early feedback from our attendees has been great! The entire OLC team was very attentive and made sure we had everything we needed." noted Tony Ditirro, Director, Clinical Education & Development
"The attendees had a great experience with many takeaways. I'm looking forward to working together in the future." Jonnie Mckee, Training & Education Specialist added.
Contact us about hosting a new surgical training at the OLC.
Learn More about OLC Lab spaces