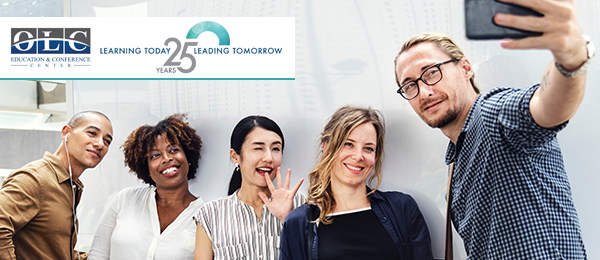 Planning Meetings to Attract and Engage Millennials
July 2, 2019
With the number of millennials projected to reach 73 million this year – overtaking baby boomers as the largest adult population in the United States – many meeting and event planners wonder, "How can I attract and engage this generation to attend my meeting or event?"
One noteworthy characteristic of this generation is their desire to have a memorable experience. A recent study by Harris Poll illustrates these beliefs:
78 percent of millennials would rather spend money on an experience or an event over buying something desirable.
69 percent said they believe attending live experiences helps them "connect better with their friends, their community and people around the world."
83 percent of respondents said they participated in a "live event" in the past year.
72 percent said they would like to increase their expenditures on experiences in the coming year.
What can meeting and event planners do to attract and engage more millennial attendees? Here's a look at five best practices.
1. It's About the Connections
Splash, an event marketing software platform, recently surveyed 785 millennials from around the world to identify what millennials want from events.
The study asked, "what's the main reason you choose to attend a brand event?" Fifty-six percent indicated networking opportunities or a chance to meet new people.
To attract and engage millennials, planners can play to their desire to connect by promoting opportunities to meet with peers, speakers and other industry KOLs.
2. Visually Appealing
Many planners now carefully plan and consider the "Instagram-aesthetic" – meaning how their event or meeting looks like when photographed and shared socially.
But design isn't just important at the event. According to the Splash study, 40 percent of millennials said if the invite or event page is "ugly," they wouldn't even go to the event.
Instill a visually appealing approach from the very first communication throughout the entire event to attract to millennials' keen sense of style.
3. Mobile and Technology-Friendly
Technology has been at millennials' fingertips, making them enthusiastic users who look for seamless integration in meetings and events too.
Consider these elements to deliver on attendees' expectations:
Free WiFi – with enough bandwidth for fast connections to accommodate every guest (and more)
Ample charging stations and laptops to keep devices juiced
No more paper handouts and copies – communications and event materials are green/digital
4. Socially Shareable
In the Splash study, 24 percent of millennials said they attend events just for "social media bragging rights."
In addition to meetings that are both visually appealing and technology-friendly, planners should encourage and incorporate social sharing into the overall meeting experience to appeal of millennials' innate desire to share.
Promoting a meeting-specific hashtag, or offering special incentives or discounts to those who post pics online or livestream their experience amps up social sharing for millennials and increases a meeting's visibility to broader audiences.
5. Be Creative
Technically, this last idea applies to engage and attract any audience. Unexpected creative elements, new ideas, surprises and more keep attendees' engaged throughout the meeting – and give them something to share and continue talking about once the meeting is over.
It can be as simple as incorporating a surprise speaker, adding a fun theme, giving back to a good cause or some other creative element. Just don't add a layer of creativity for the sole sake of creativity – align it with your audience, what they care about and the meeting goals.
Take a virtual tour to discover how the OLC is an ideal venue for any meeting or event.