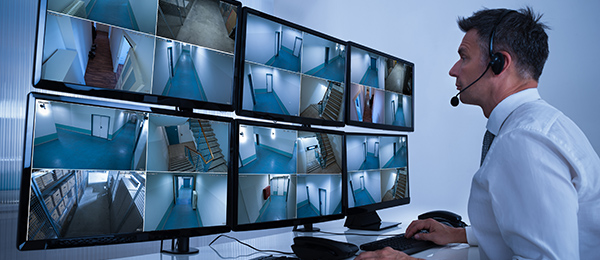 Five Tips for Coordinating Security with Your Meeting Venue
November 15, 2017
Meeting security for attendees and staff has always been top-of-mind. But recent world events have heightened awareness and concern. Many meeting planners wonder what questions they should ask and how to work with their meeting venue to ensure safety for all.
Of course, it's always best to work with your own legal and compliance teams on your specific meeting security needs. These five meeting venue security tips can help you get the conversation started while easing the minds of meeting attendees, sponsors, vendors, speakers and internal staff.
#1: Start the Security Discussion at the Site Visit
Don't wait until after you've signed the contract with your meeting venue to ask about security. Start the discussion early.
An initial site visit is ideal to get a first-hand look at the security and safety measures the venue has in place. As you walk the venue, look for:
Visible security at the facility entrance. Do you need to show credentials to gain access to the venue?
Additional visible security measures, like personnel or closed-circuit cameras and monitors.
All of the ways in and out of the building, and locations of stairwells and emergency exits. Ask for a floor plan to make sure all are clearly marked.
Access points from delivery doors, loading docks and storage areas.
The vehicle access allowed around the venue. If you want to limit how close vehicles can get to the venue, look for physical barriers or open areas between drop-off zones and the building entrance.
#2: Ask About the Meeting Venue's Security Protocols
Ask your venue to share their security protocols and evacuation plan. They may not be able to share every single detail, but they should be able to tell you the basics, such as:
What are the protocols in case of an unexpected medical emergency? How and where will emergency responders, paramedics or fire personnel come into the building to maintain privacy and keep disruption to a minimum?
What are the contingency plans in case of an unexpected issue, like a power loss?
What are the venue evacuation plans and where are exterior rally points for evacuates located?
If your meeting has a high-profile speaker or executive in attendance, ask your venue how they'll coordinate with third-party security details. For example, depending on the speaker, walkthroughs or inspections are conducted leading up to the meeting as well as extra security protocols put in place during the time the speaker or executive is on-site.
Ask if the venue staff will make housekeeping announcements, or work with your own staff to inform attendees about what to do in case of an emergency.
#3: Protect Proprietary Information and Products
If your meeting features proprietary information or products that needs to stay out of the public eye, you'll want to make plans to ensure it stays protected.
Ask about:
Locked storage rooms and monitored loading docks to ensure equipment or products are protected at all times. Who has access to the areas throughout your meeting?
A dedicated LAN or hard-wired phone to keep top-secret files off public networks.
Password-protected WiFi for attendees.
#4: Prepare Your Backup Plan
Remember — security is all about the "just in case."
No matter how well every detail is planned and the precautions put in place, make a "what if" plan so it won't be a disaster when something doesn't go as expected.
Educate your staff. Before the meeting, brief them on floor plans, emergency routes and exits so they can quickly and safely direct attendees where to go.
Know the location of any on-site Automated External Defibrillators (AEDs) in case of an unexpected medical emergency.
Be aware of the location of the nearest fire station and hospital emergency room.
#5: Communicate Security Precautions to Attendees
Give attendees a heads-up they may be subject to additional security protocols during the course of your meeting – like needing a photo ID to pick up credentials or going through bag inspections or screenings.
Remind attendees if they're expected to wear their credentials at all times—and let them know security personnel won't give anyone access to the meeting venue without proper identification.
It's also a good time to remind guests common sense security precautions still prevail. Tell them to take personal belongings with them and not to leave anything unattended. And the familiar refrain of "see something, say something" applies too. It's OK to say anything, at any time, about suspicious activity or out-of-place items.
Visible security tells meeting attendees you have their safety in mind and take safety seriously. These tips are a great start to working with your own internal teams to decide the specific plans and precautions you'll take when working with your meeting venue.
Looking for a venue for your next meeting? Contact the OLC to learn more!