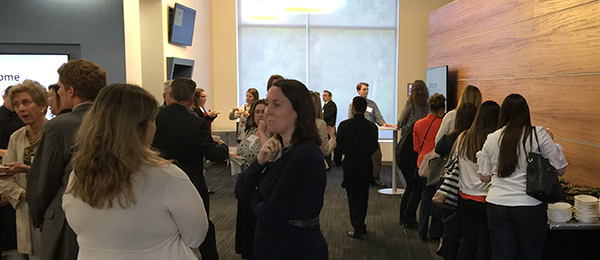 Top Tips for Building an Effective Conference Agenda
May 29, 2018
Ask any medical or corporate meeting planner about the importance of an agenda, and you'll likely hear that it's the critical backbone of any event. For both organizers and attendees, a well-planned agenda keeps everyone on track. And it's also a critical tool for presenting event information in an organized and relevant manner.
From beginning to end, here are top tips for building an effective conference agenda.
​
1. Build in time for announcements
When a meeting or event starts, many planners tend to jump right into the agenda, especially if a keynote or general session is scheduled first. While it's tempting to start off on a high note, don't forget the need to spend a few minutes on general announcements too.
Just like when you're at the movies or another unfamiliar venue, allocate time to communicate safety protocols and security procedures. Planning these announcements in advance keeps you on track with the overall agenda – while keeping everyone safe and secure.
2. Allow for plenty of time for networking and meals
Networking is one of the top reasons people attend events and meetings. Build in ample time to allow guests to mix and mingle with each other.
An effective agenda has networking time spread throughout the day. One successful formula:
Dedicated early morning networking during breakfast
Casual networking during refreshment and meal breaks
Dedicated afternoon networking prior to a closing keynote or general session that attendees don't want to miss
Optional early evening networking during a reception
Planning the right amount of agenda time for meal breaks is also important. A few helpful rules of thumb:
Refreshment breaks for groups of 100 or less should be a minimum of 15 minutes. For up to 1,000 guests, schedule 30 minutes. And for groups over 1,000 attendees, schedule 45 minutes.
Allow 30 to 40 minutes for a breakfast and a minimum of 45 to 60 minutes for lunch, depending on the number of people and how the meal is served.
Self-serve buffets usually require less time and are ideal for smaller groups. Plated meals take longer, especially if one server is used to serve multiple tables versus one server per table.
3. Don't forget to plan transition time
After a session, most attendees need time to listen to voicemails, return calls, check emails, visit the washroom, or physically move from one location to another.
Before finalizing any agenda, one helpful suggestion is to walk the agenda as if you were in an attendee's shoes. This experience is a great check to see if there is enough time to do all of the above, knowing crowds and lines for the bathroom add more time too.
And don't forget to work with your venue to understand the amount of time they need to transition a room set-up. You'll want to accommodate their schedules too when planning an agenda that moves from general sessions to breakouts or hands-on training sessions.
4. Schedule downtime
It's hard to remain focused and energized when education and activities are non-stop. Allow attendees time to see the sights, quiet moments to digest and reflect on what they've been learning, and time to unwind.
5. Stick to the published agenda
Once your agenda has been published, don't deviate from it. Remember attendees have reviewed the schedule in advance, likely planning con calls, meetings or other work catch up during breaks and downtime.
For more corporate or medical meeting planning tips, follow the OLC on Twitter.