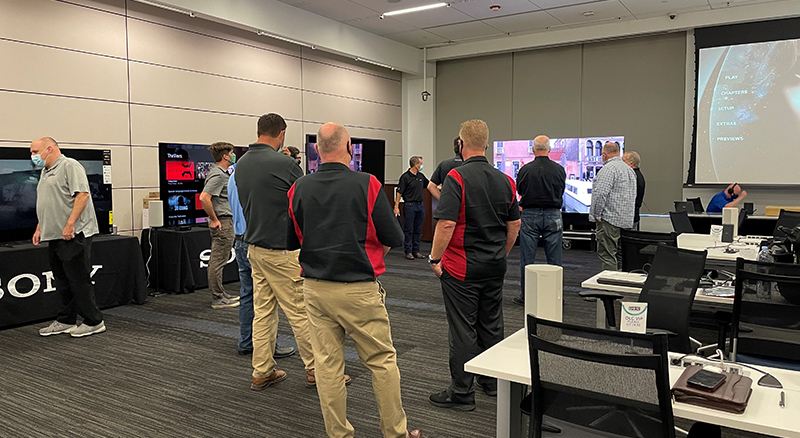 Sony and Tandem Marketing Hold a Multiday Product Road Show
April 2022 – Last fall Sony and Tandem Marketing held a multiday socially distanced product showcase.
Sony Electronics professional products allow their clients to experience the
ultimate picture with spectacular brightness, vivid colors, and extraordinary
contrast. Sony recently partnered with Tandem Marketing to hold an Education
Road Show to demonstrate key technologies and features of their Cled and
Bravia displays for professional users.
Since they were in need of meeting room space that came equipped with plenty
of AV equipment and power, and a venue with a convenient location that could
accommodate several sessions, Sony and Tandem Marketing turned to the OLC.
Sony held 8 sessions of 10 people each day for 4 days in October 2021, where
they were able to educate potential professional buyers on their product benefits.
The OLC team worked with Tandem Marketing to create a small group meeting
that would accommodate several sessions over multiple days. These smaller sessions
of 10 allowed Sony representatives to spend more one-on-one time with
each attendee, as well as follow social distancing protocols.
Contact us about hosting safe in-person meetings or training events at the OLC.
Learn More about Corporate Meeting Facilities