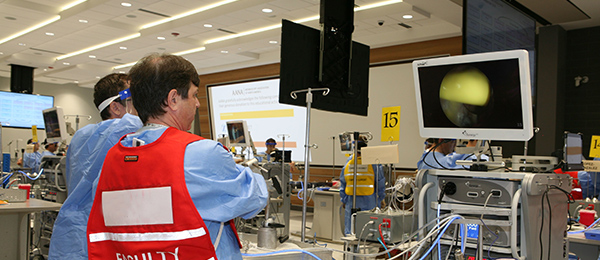 Simple Rules for Planning Your Medical Meeting
November 29, 2016
Anyone who has planned a medical meeting knows they're a completely different ballgame. Even with years of planning experience, constantly changing regulations and rules, requirements for CE/CME, as well as other issues like AV and security can be enough to make your head spin.
Follow these simple rules to successfully plan your next medical meeting.
Stay Up-to-Date with Regulations and Compliance
It's a big challenge and it's critical to stay current understanding the regulatory codes, restrictions and legislation that may impact your meeting. Most likely you're well-versed with the PhRMA Code on Interactions with Health care Professionals, the AdvaMed Code of Ethics on Interactions with Health Care Professionals and the Physician Payments Sunshine Act.
Beyond these guidelines, stay on top of your own company compliance policies. Work with your internal compliance team to understand the direct impact of all these policies on your meetings.
And if you have international healthcare professionals in attendance, ask your compliance team to provide recommendations for handling different regulations that may arise. While it may take extra work, there's usually a way to find a balance that suits everyone's requirements.
Plan for Continuing Education Accreditation
According to the new study, "Doctor's Orders: The Physician's Perspective on Meetings and Events," the opportunity to earn continuing medical education (CME) credits is one of the top three reasons physicians attend meetings and events.
If you're incorporating CME accreditation, early in your healthcare meeting planning spend time familiarizing yourself with the latest Accreditation Council for Continuing Medical Education's Standards for Commercial Support. Some accreditation rules and requirements are tricky—requiring additional tracking, monitoring or evaluations.
For your sessions to be CME accredited, make sure your education team is on board with exactly what is needed.
Allow Ample Planning Time
For medical planners, finding venues capable of handling wet/dry labs can be a challenge. The same applies for facilities that can store anatomical specimens and handle medical equipment that may be required for procedure demonstrations.
Be sure to allow ample planning time to secure your medical meeting venue. Many times popular dates are booked well in advance.
Understand Your Audio/Visual (AV) Requirements
These days, it's a given that your meeting needs state-of-the-art AV equipment. But for medical meeting planners, the issue is even more paramount. Often, high definition equipment is needed to ensure clear resolution of media support (like X-rays or microscopic images).
And for medical meetings that include wet or dry labs, often there is a need to live videostream procedures. Check with your venue to make sure the AV team is prepared to handle these technical requirements.
Ask about Security and Attendee Amenities
Besides traditional security needs, medical meeting planners also frequently need to ensure medical equipment and specimens are stored securely. Venues that were designed for medical meetings, like the OLC, have separate locked storage rooms specifically to address the unique needs of medical meetings.
If your medical meeting includes labs, don't forget about needing locker rooms and luggage storage. Attendees will need a place to change into scrubs or protective gear and store their belongings.
Many medical meeting planners choose to host their event at a venue close to major international airports to make meeting travel easier for attendees. After all, healthcare providers are often taking time away from their practice and their patients, so the less downtime for them, the better.
HCP attendees usually have a choice of what medical meetings to attend. Follow these simple rules and you'll deliver on their expectations for a valuable event that makes time away from patients and practice worth it.