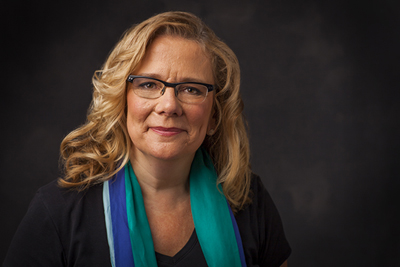 Orthopaedic Learning Center (OLC) Hires Lise Puckorius As Chief Executive Officer
August 28, 2015
The OLC hires Lise Puckorius as Chief Executive Officer. She has an extensive background in event planning and the healthcare industry.
ROSEMONT, Ill.- The Orthopaedic Learning Center (OLC), a state of the art education and conference center, announced the addition of Lise Puckorius as Chief Executive Officer. Puckorius brings a wealth of events and education management experience to the OLC.
Prior to joining the OLC Puckorius was the global event strategist for the American Congress of Rehabilitation Medicine (ACRM), where she managed the virtual staff team for the organization's annual conference, which experienced rapid growth during her tenure. She also served as executive vice president of Embark, LLC where she helped create an innovative web site, ConferenceIQ , that hosts the world's largest online directory of events for the purposes of promoting meetings & events, and connecting attendees, speakers and event organizers "Lise brings the leadership and experience that the OLC needs to achieve its ambitious strategic plan, "said Felix H. Savoie, MD; President of the OLC Board of Directors. "She will lead the team as they work with clients looking for an exceptional learning environment and superior service in this competitive market place."
As senior vice president, event services at SmithBucklin, Puckorius worked with a wide variety of healthcare organizations. She also gained extensive experience with the meeting and events community while working at AT Kearney and the Chicago Convention Bureau.
About the Orthopaedic Learning Center
The OLC is a global leader for medical/surgical learning. The newly expanded, state of the art facility has high definition production capabilities, web streamlining, video conferencing and video archiving which can handle corporate meetings and events as well as not for profit. The OLC is located at the American Academy of Orthopaedic Surgeons' headquarters in Rosemont, Illinois – just three miles from O'Hare International Airport. More information is available at www.olcevents.com