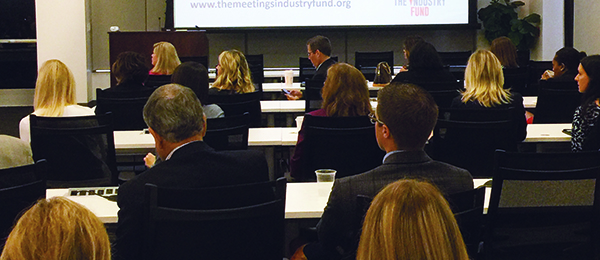 Meeting Optimism and the Future of In-Person Events
July 21, 2021
There's certainly a level of optimism about the future of events. The latest PULSE Survey conducted by Northstar Meetings Group shows that group-booking activity has nearly doubled, and 81 percent of planners expect to hold their next in-person meeting sometime this year. It's important to keep in mind that planning live events post COVID-19 is a completely different experience than it used to be.
No matter how many safety precautions are taken and how strictly regulations are followed, attendees may still harbor some anxiety or concerns about meeting in-person and participating in group events. According to Bizbash Media, there are some simple and smart ways to ease attendee fears:
Be consistent with your messaging
Make it clear that you're following all laws and CDC guidelines
Make sure attendees are aware of any screening procedures before they register
Include on-site reminders about safety measures
Have a coordinated communication plan for after the event, in case it's necessary.
Successful Meeting brings up the importance of understanding reentry anxiety, a normal occurrence that encompasses the stress that comes from stepping back into society after the prolonged quarantine and social distancing periods. One way to help attendees minimize reentry anxiety is to offer flexibility. Flexibility in meeting configuration, flexibility in registration and flexibility in cancellation policies. Event participants may be more inclined to commit if they know that there are flexible options.
Event etiquette is another area where attendees may feel confused, especially navigating the new norms of interacting in a physical space. According to the Professional Convention Management Association, the new reality is that everyone has spent the last year following social distancing and suddenly large groups are far from home and face-to-face. Some may default to a hug or a handshake, while others may want to wave and keep their distance. The key is to respect what others are comfortable with.
While some anxiety or awkwardness is to be expected at first, the excitement of in-person collaboration will soon prevail. At the OLC Education and Conference Center, we have been safely and effectively hosting in-person meetings, training events and educational seminars.
To learn more about our meeting best practices, contact us!
You can also download a copy of the OLC Preparedness health and safety measures overview.