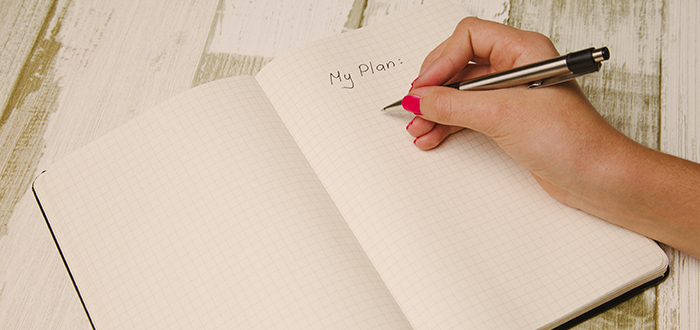 Kick-Off Your 2017 Meeting Planning
October 13, 2016
During this time of year, many event and meeting planners are putting the finishing touches on year-end events. But unfortunately, 4th quarter also means budgeting and planning for 2017 events is right around the corner.
Now is a great time to reflect on what works and rethink what doesn't, to lay the groundwork for meeting and event success next year. Take these five simple steps now to kick-off your 2017 planning.
Think About Goals
Successful meeting and event planning starts with clearly defined goals. Take time to check-in with senior management about the top objectives they'd like to accomplish at each meeting or event in the coming year.
Follow the SMART criteria and make sure each goal is:
Specific
Measurable
Attainable
Realistic
Timely
If you've already established goals, check again. Priorities shift and plans change. Verify original goals are on target with internal decision-makers. If necessary, make adjustments. When the crunch hits again, everyone will be starting from the same page.
Plan Appropriate Lead Times
Contract lead times have been slowly shrinking. Planners aren't able to get sign-off to book venues or hotels until a few months out – sometimes even a few weeks prior. Too often with late notice, popular or convenient locations are already booked. And the search process starts again.
Book now to lock in a specific venue or preferred dates. Explain to internal stakeholders the need to make a decision and commit early for the best selection.
While many times it's possible to secure your ideal venue on last-minute notice, short lead times mean more pressure and stress for everyone involved.
Review Past Evaluations
This year's events may be a mere memory. However, there's valuable information to be had in your post-event reports, attendee surveys and speaker evaluations.
Pull your files and review all notes made immediately following the event. What recommendations or suggestions did you receive? Did you identify a list of improvements for next time? Now is the time to incorporate those ideas into your planning.
If you didn't do evals, make a to-do to add them this year. You'll reap big benefits during next year's planning process.
Re-Examine Budget
Compare this year's event or meeting budget with actual costs. Were there any unexpected surprises or overages? Avoid future rush fees by working out a timeline and making key decisions now.
If you're eyeing event or meeting upgrades, work out how to accommodate those changes. Planning now how to shift additional budget keeps ideas from being quashed during project kick-off.
Take "Me" Time
The non-stop and fast-paced grind planning and executing events takes a toll. No down-time equals rapid burnout.
Carve out time to spend with family and friends – and don't cancel it! You'll return energized and ready to tackle next year's meetings and events with gusto.
With a little planning now, you'll be ready and re-energized to jump in to 2017!