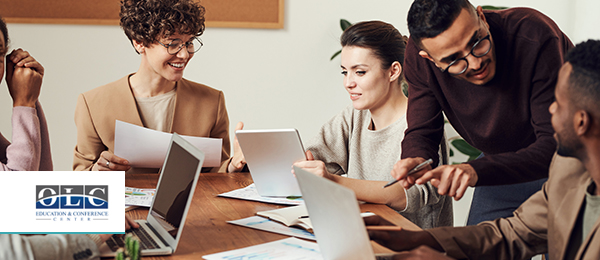 Diversity, Equity and Inclusion Initiatives
April 21, 2021
Companies across all industries have made major strides in increasing diversity and inclusion in the workplace. With recent media headlines and social challenges, you have to wonder if we are doing enough in the meeting and events community. And even more importantly, how do we gauge the progress, or lack of progress, of important diversity, equity, and inclusion initiatives?
According to Human Resource Executive, studies show the following:
Diverse teams are 33% more likely to generate better-than-average profits
An organization that reflects the demographics of society is 70% more likely to capture new markets
Diverse leaders generate 19% more revenue from innovation than companies with below-average leadership diversity
Companies that lag behind their competitors in diversity will find it more difficult to attract top talent and build a good reputation among employees
This is overwhelming evidence that diverse organizations are more motivated, productive and innovative. They also perform better financially.
As meeting and event professionals, how can we pave the way for consistent diversity and inclusion in our own industry?
A recent article in BizBash highlighted the importance of "do not just talk the talk, but walk the walk" when integrating diversity and inclusion into your framework. When selecting speakers, for example, it's important that the stories and information your audience will hear reflect those from different backgrounds and communities. When hiring suppliers, partner with companies owned by underserved groups. Finding a balance across discussion topics when hosting virtual and live events can go a long way towards supporting all cultures and backgrounds.
Financial Times released a list of recommendations on how to increase diversity in events. Included in this guidance were five major points:
Fight your unconscious bias
Look at the whole supply chain
Improve accessibility
Spend longer on panel selection
Measure your work
When we think about the meeting and events industry as a whole, our main purpose is to bring people together. With a thoughtful and sustained commitment to diversity and inclusion, we can all listen, reflect and take action to bring lasting change.
What steps have you taken to improve diversity and inclusion across your events? Contact the OLC to share your thoughts.