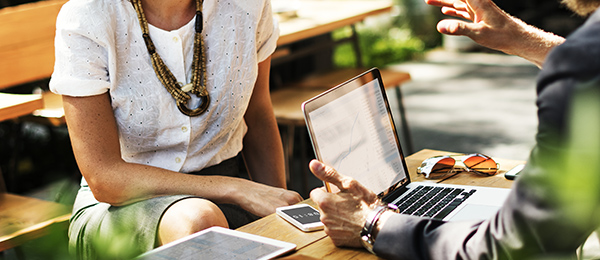 6 Considerations for Choosing a Corporate Meeting Venue
January 18, 2018
Your venue plays a big role in the success of your corporate meeting. Here are six considerations for choosing a great venue for your next corporate meeting.
​
Consideration #1: Start Early
If you have a specific date in mind, start looking for your venue early. Popular venues can book months in advance. Start your search at least four to six months to improve your chances of securing your desired date.
As you begin your venue search, identify the answers to these key questions:
Estimated number of attendees
Space requirements – include your total space needs, plus any plans for networking, education or training space
Budget
Consideration #2: Location, Location, Location
Whether the meeting is for locals or attendees traveling in, location is a top primary consideration. For locals, evaluate whether the venue is easily accessible by major roads or public transportation.
If attendees are coming in from out of town, pinpoint how close the venue is to a major airport and hotels.
Don't forget to consider parking and other local amenities.
Does the venue have ample parking?
Is it free?
Are restaurants or other attractions nearby to provide attendees with dining and shopping options?
Consideration #3: Capacities & Maximums
Venues have to abide by fire and safety codes, which dictate the maximum number of attendees that can fit into the entire venue as well as individual rooms. Ask for maximum capacities for any rooms you plan to use. Don't forget – maximums vary by room set-ups too. If you're planning to use round tables, be aware that maximum may be less than a classroom set.
At the same time, make sure your rooms won't be "too big." While you can technically seat 50 people in a room designed to hold a maximum of 175, you may not want to have that much room to spare.
You'll also want to know if there are food and/or beverage minimums. Some venues have a minimum spend requirement. Make sure your planned catering spending is in line with their requirements.
Consideration #4: Space Flow and Layout
When reviewing floor plans or layouts, think about how attendees will move throughout your event:
Are there a variety of rooms, like auditoriums, classrooms and conference rooms?
How flexible is the space to change into other configurations?
Is there ample room to accommodate registration and check-in?
What space is available for attendees to use in between meeting sessions or during networking breaks?
How easy is it for attendees to get around the venue? Are there potentials areas where bottlenecks may occur?
As you look at specific rooms, review:
Sightlines. Can attendees see the speaker from anywhere in the room without any obstructions?
Temperature controls. Do rooms offer individual ventilation and temperature controls that can be easily changed as needed?
AV. Does the venue's rental agreement include all the AV you'll need, like projectors, screens, microphones, outlets/charging stations and WiFi? And most importantly, is it up-to-date to handle graphics-intensive presentations or videos?
Wayfinding. Is there clear signage to identify each room and help attendees find where they need to go?
Consideration #5: Comfort, Safety and Security
The safety and security of your attendees and your employees are paramount. Understand the overall ambience by looking at areas like:
Overall cleanliness, upkeep and maintenance
Locations of washrooms
Attendee-friendly amenities – like a mother's room or meditation/prayer space
Accessibility options such as elevators or automatic doors
Consideration #6: Venue Staff
You'll be working hand-in-hand with the venue staff for several months. As you're going through the evaluation process, get a feel for what it will be like working them.
Are they timely and responsive to your requests?
Do they seem friendly and easy-to-work with?
Does the staff make suggestions or offer other ideas to improve your meeting?
There's a lot that goes into choosing a venue. But careful considerations of these six areas can set your corporate meeting up for success.
Take a virtual tour of the OLC to learn more about our facility.