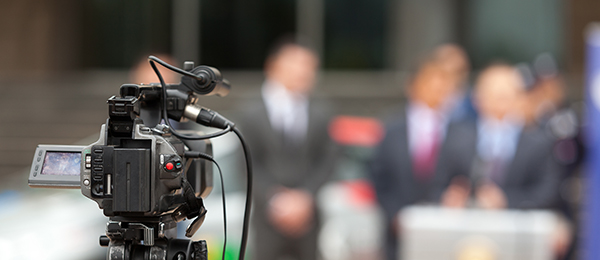 5 Corporate Meeting Trends to Watch for 2018
September 28, 2017
Artificial intelligence. Green meetings. Corporate social responsibility initiatives. The rise of attendees using second screens. Corporate meeting trends may come and go. But a corporate meeting designed to create a positive attendee experience is always in style.
How can planners and organizers keep their corporate meetings on-trend? With dozens of meetings and events at the OLC each quarter, we sat down with our crystal ball to identify five corporate meeting trends to keep an eye on for 2018.
Designed for Experiential Learning
The concept of experiential learning – rich learning from hands-on experiences and collaborative learning opportunities – has become a big meetings industry buzzword. More organizers are embracing this trend to increase the effectiveness and memorability of their meetings and events.
Everything from hands-on learning labs and one-on-one mentor instruction to simulator-based training opportunities help attendees learn more effectively. More learning means more engagement and more satisfaction, which creates a positive and memorable experience that continues long after the meeting is over.
Another reason experiential learning is on the rise is this approach appeals to a wide generation of attendees too, from millennials to baby boomers.
Flexible Room Sets
Hand-in-hand with the experiential learning trend is the use of non-traditional room set-ups. Organizers recognize that not everyone learns best in a typical lecture/classroom format.
To create an environment more conducive to learning, organizers are veering from typical arrangements to alternative set-ups with comfortable seating, brainstorming hubs for group collaboration or even standing desks or tables with whiteboards.
When attendees feel more comfortable, the exchange of ideas and information flows more freely.
More Livestreams
Forecasts project live meeting attendee is expected to grow 1.6 percent, with virtual attendance expected to rise 2.4 percent.
Nothing beats the learning and networking that comes from face-to-face meetings. But as meeting organizers continue to recognize the opportunity to reach a larger audience through virtual elements, expect to see more live videostreams as part of corporate meetings.
The Arthroscopy Association of North America (AANA) successfully embraces this trend with their AANA Professional Excellence (APEx) courses. In-person attendees work with instructors one-on-one. But AANA also livestreams a portion of their live event to extend their event reach to remote attendees.
The strategy is a win-win for both organizers and attendees. According to Digitell, a multimedia development company, "30 percent of people who watch a live stream of an event will attend the same event in person the following year."
Tighter Safety and Security
After natural disasters like Hurricane Harvey and Irma plus global incidents on the rise, attendee security is top-of-mind for many organizers.
Before signing a contract, organizers are putting more emphasis on asking key security-related questions like "Is security included in the rental fee?" and "Does the facility offer 24/7 closed-circuit monitoring?"
And unlike the past, on-site security personnel is a good thing. Organizers are helping attendees feel safer and secure with visible security personnel. Precautions like this will continue as they show an organizer takes security seriously.
Locally-Inspired Cuisine
The idea of local cuisine began gaining in popularity as organizers looked for ways to be green and sustainable with F&B at their meetings. But now, organizers realize locally-inspired menus and specialties provide attendees with a taste of the host city – and also contributes to the idea of creating a memorable meeting experience.
Look for more local – and healthier – options as meeting hosts recognize the opportunities for meals and breaks to not only nourish the body, but nourish the soul too.
Contact us to give your next meeting a boost by incorporating these on-trend ideas.