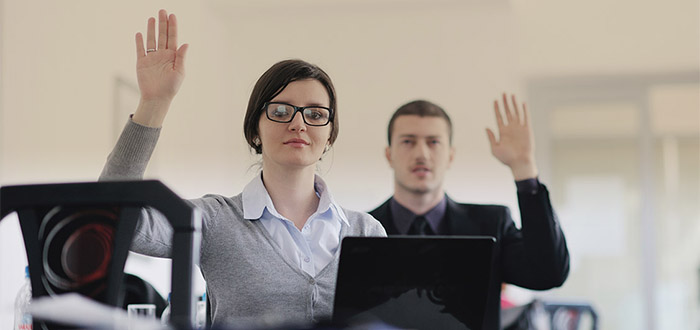 4 Trends Shaping 2016 Meetings & Events
September 5, 2016
Whether the goal is to recognize hard work, conduct new product training or inspire your team, corporate meetings and events today are decidedly different.
Here are four of the hottest trends coming into focus this year.
1. Engaging Experiences
With 63 percent of planners saying the need to create a compelling meeting experience is a top issue, watch for meetings to include more experiential touches.
For example, event planners are using hackathons, "makerspaces" (informal workshop environments where people gather for DIY building or tinkering) or hands-on learning labs to boost learning retention. Rather than traditional networking receptions, planners are also adding group teambuilding exercises to build relationships and foster team camaraderie.
Cindy Fisher, vice president of CWT Meetings & Events, says, "It's critical to create an impactful event experience so attendees walk away with a memory." She adds, "This type of 'high-sensory' experience leads to a greater emotional connection, which in turn is what can ultimately drive better brand recognition, sales, client retention, and behavioral change."
2. Social/Peer-Based Learning
Educational research has shown again and again that group learning improves individual behavior. Instead of using traditional lecture formats, look for ways meeting attendees can learn from each other.
Try hosting special interest/"birds of a feather" activities so participants have the opportunity to interact and learn from others sharing similar challenges.
As Sue Pelletier, editor of MeetingsNet and Medical Meetings writes, "Small-group discussion is a better way to lead to improvements in performance and reinforce learning than lecture alone."
3. Hybrid Meetings
More planners are adding a virtual online component to their live events or training sessions to reach a larger attendee audience. For example, live videostreaming a keynote extends the session beyond in-person attendees to a global remote audience.
Corbin Ball, events and tradeshow technology analyst and author of the TechTalk Newsletter, offers one caution: "30 to 45 minutes is usually the maximum you can expect someone to pay attention to while sitting in front of a monitor."
4. Flexible Learning Spaces
Take a page from higher education and create meeting environments designed to facilitate collaboration. A three-year study at Ball State University showed innovative learning spaces can create a positive attitude change.
Break from the normal classroom set-up and set-up clusters of round tables equipped with large rolls of paper and colorful pens, or interactive whiteboards. Use the novel set-ups to have attendee brainstorm together a new solution to a common problem.
Looking to up-level your next meeting? Contact us for ways to add these trends to your next event.