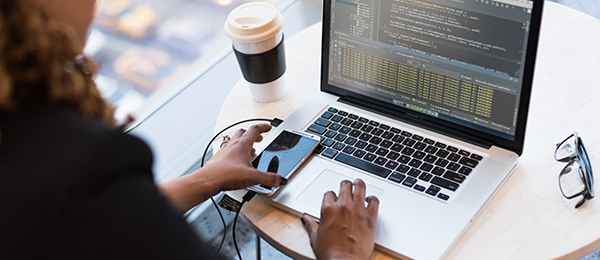 4 Research-Backed Insights about Meeting Venues of the Future
June 26, 2018
To get to the heart of how venues are changing to meet the needs of both planners and attendees, we dug into the recently released 2018 IACC Meeting Room of the Future™.
To support effective participant learning and information retention, here are four research-backed insights about the meeting venues of the future:
Insight #1: Venues need to support experience creation.
The IACC study found that more planners are responsible for "experience creation" – which will become even more important over the next five years.
For planners looking to create a memorable attendee experience, the IACC report suggests looking for a venue that offers "a variety of on and off-site amenities that foster 'experience creation'."
Venues can support planners with experience creation by providing elements such as:
Creative meeting rooms
Themed food & beverage
Outdoor meeting rooms/spaces
Ice-breakers
Team-based sporting activities/facilities
Insight #2: Flexible venue spaces are on the rise.
The IACC reports that the need for flexible, creative space is continuing to intensify, with 60 percent of meeting operators feeling the flexibility of meeting spaces will become more important over time.
One of the biggest trends in meeting space development and design over the past three years is incorporating more flexible, "non-traditional" meeting room furniture.
Other opportunities to create flexible spaces is by activating under-utilized spaces, such as transforming foyers or atriums into a networking lounge, or creating informal huddle spaces for attendees to brainstorm.
Insight #3: High-quality internet in the venue reigns supreme.
Seventy-seven percent of venue operators in the IACC report said high-quality internet infrastructure will become even more important in the next three to five years.
Sufficient bandwidth is of growing importance too: in meeting rooms, hallways, public spaces and even outside the venue itself.
The IACC reports many venues increasingly offering internet access free of charge to clients or include it as part of a meeting package.
Insight #4: It's time to re-evaluate break time trends.
Eighty percent of venues surveyed by IACC offer continuous refreshment break service – up slightly from 77 percent in 2017. That's just one major trend changing up food and beverage offerings. Another is the increased use of sustainable, healthier and more locally-sourced food and beverage choices.
When it comes to finding a meeting venue of the future, research confirms that venues that support experience creation, provide flexible spaces, include high-quality internet and offer healthier food and beverage options are key to meeting attendees' evolving needs and expectations.
Contact us to learn more about how the OLC Education & Conference Center's flexible space, included WiFi and AV and turn-key service can support your next meeting experience.