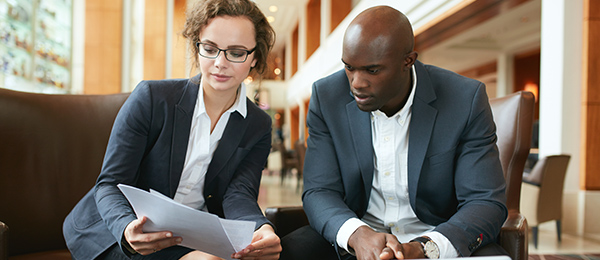 4 Innovative Corporate Meeting Ideas to Try
July 19, 2017
Make your next corporate meeting more memorable and productive by shaking up the format.
After all, according to research published in the IACC's Spring 2017 "Meeting Room of the Future" report, "while planners are still focused on return on investment, education and networking, an increased focus on attendee engagement and personal development is taking shape."
Check out these four innovative corporate meeting ideas to add interactivity, keep attendees energized and engaged, and boost bonding.
Offer Experience-Based Education
In the IACC report, "80 percent of meeting planners report their current role in planning meetings involves more experience creation."
Influenced by preferences of younger demographics like millennials, planners are adding new technologies, and providing more opportunities for interaction, collaboration and stimulation to deliver on those experience expectations.
One easy way to make your meeting more memorable and productive is incorporating experience-based education, like hands-on product training or technical skill workshops.
For example, the OLC hosted two Arthroscopy Association of North America (AANA) Resident/Fellow courses that included virtual reality medical simulators from simulation-based training companies Simbionix-3D Systems, ToLTech and VirtaMed.
Each attendee had scheduled hands-on time working with a simulator on a single arthroscopic procedure – helping them learn and practice specific skills and techniques.
This kind of experience-based education was invaluable. Rick Hoedt, Executive Vice President, Business Development at VirtaMed, explained, "From surveys conducted during the course, almost 100 percent of attendees felt that the simulation benefited their learning experience because the skills practiced on the simulator could easily be transferred to real-life situations."
And from AANA's perspective, the additional experience-based education paid off. Christine DiGiovanni, AANA's Senior Manager, Education, said, "Because of the overwhelmingly positive response to the enhanced format with the simulators, we're looking to incorporate more of this kind of learning in the future."
​

Surprise with Pop-Ups
You don't have to look far to see the concept of pop-up experiences – short-term, temporary stores, markets or restaurants – creating buzz and drawing visitors. A temporary or unexpected element adds interest and increases engagement just as easily to corporate meetings too.
Pop-up event experiences can be part of your published agenda or a surprise to on-site attendees. And they don't have to be elaborate or expensive to wow.
Some of the OLC's favorite pop-up experiences have been simply the arrival of a gelato stand during a break on a hot summer day or a special wine sampling experience during an evening reception. On a larger scale, we've had food trucks pull up in our parking lot to offer a different lunch break experience and get attendees up and moving.
Besides making your meeting more memorable, adding any kind of fun pop-up surprise will re-energize attendees.
Provide One-on-One Mentoring
Another corporate meeting concept growing in popularity is pairing attendees with an experienced mentor for one-on-one learning. For both beginners and advanced learners alike, a one-on-one mentoring format works well for technical or product trainings.
For example, the OLC hosts the AANA Professional Excellence (APEx) course series. These courses allow attendees – and in the case of AANA, entire teams – to train with a dedicated instructor.
Attendees benefit from highly personalized instruction and the ability to learn from a respected expert. As the meeting host, including this kind of unique format in your agenda serves as a big draw for attendees craving a valuable learning experience.
Reward with the Red Carpet Treatment
After a long day of learning, don't forget about giving attendees a fun way to network and bond with each other. Turn a typical cocktail reception into a "red carpet event" by adding a themed décor and a fun experience – like the movie night the OLC hosted for the American Academy of Orthopaedic Surgeons.
A red carpet set the stage for what was to come as soon as attendees approached the door. Theater-sized boxes of candy and props set up throughout the venue, plus the themed related movie playing on the large screens in all the meeting rooms ensured all guests had fun while mixing and mingling.
Add interactivity, keep attendees energized and engaged, and boost bonding by incorporating any of these ideas to your next corporate meeting.
If you're looking for a state-of-the-art venue with flexible space to accommodate innovative ideas like these, contact the OLC to learn more!